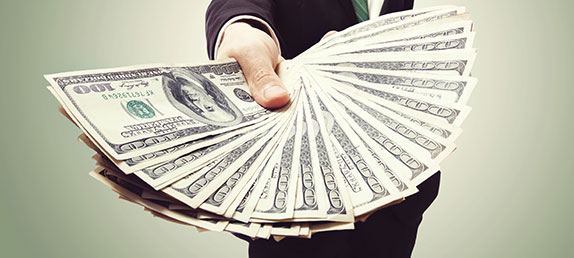 Would $100, $500, $1,000 extra make a difference to you and your family?
Ever since God began to judge this nation through the economy a few years ago, we have seen a 15% increase in the number of prayer requests we receive at LivePrayer each day. The vast majority deal with people's financial issues. I have prayed long and hard for the Lord to give me wisdom on how I could make an impact in the lives of so many who love the Lord and have been hurt by the financial crisis our nation is undergoing.
The incredible thing is that God has made a way for YOU to help me in this critical work for the Lord and use your gifts, talents, and contacts to earn an income at the same time. You don't have to be a "salesperson" to be successful. All you have to do is share with other people about LivePrayer, about how this ministry has impacted your life, and about the fact we are the oldest and most successful interactive faith site on the Internet.
The Bible teaches that, "The laborer is worthy of his hire." There is nothing wrong with being paid a fair wage for your time and talents. The fact is, everyone knows other people. Everyone knows people who God has blessed financially. Some of those people are in your family, others are friends and neighbors, yet others are employers or friends of friends. Everyone can benefit from a relationship with the Lord.
All you have to do is suggest people take 30 minutes going over the website of LivePrayer.com.
We have created a great system for our referrers. Once you sign up, you will get a special link to direct people to which tracks their donations and credits you. All they need to do is donate, and you will be credited. You will also be able to track donations credited to you.
Everyone reading this knows someone who can help God's work here. The opportunity is before you. Please email me so that I can add you to our list of referrers. I will be praying for you and for the Lord's blessings on your efforts to help me save souls and advance His Kingdom. Together, we can impact a nation, this world, and millions upon millions of souls for the Lord.
Sign Up Now